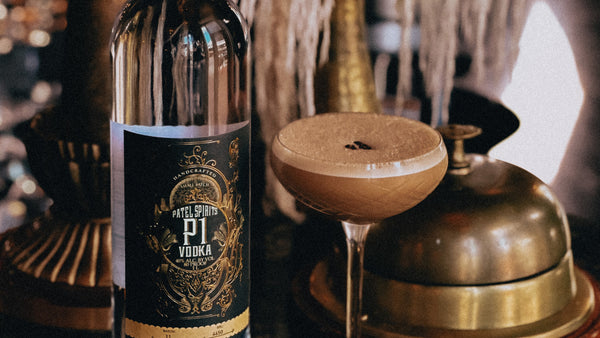 P1 Espresso Martini: The Go-To Vodka Cocktail of 2023
P1 Vodka is proud to present the P1 Espresso Martini as the go-to vodka cocktail of 2023. This delicious cocktail has gained popularity among vodka enthusiasts for its unique blend of P1 Vodka, espresso, and other carefully selected ingredients. The P1 Espresso Martini has been showcased in P1 Vodka's newly released commercial, which highlights the superior quality and refined taste of the gold standard of vodka.

"At P1 Vodka, we take pride in crafting a vodka that is unmatched in quality and taste. The P1 Espresso Martini perfectly embodies our commitment to excellence and craftsmanship," said Mitch Patel, founder of P1 Vodka. "We are thrilled to see the P1 Espresso Martini become the go-to vodka cocktail of 2023 and are excited to share this delicious and unique cocktail with vodka enthusiasts around the world."
The P1 Espresso Martini is made with P1 Vodka, freshly brewed espresso, and a carefully selected blend of other ingredients, resulting in a smooth and refined taste that is unparalleled in the world of vodka cocktails. The cocktail can be enjoyed as a sophisticated after-dinner drink or as a bold and energizing pick-me-up.

P1 Vodka's newly released commercial showcases the unique blend of ingredients and meticulous production process that goes into each bottle of P1 Vodka. The commercial also highlights the versatility of P1 Vodka, which can be enjoyed in a variety of cocktails or simply on its own.

"We are excited to showcase the P1 Espresso Martini in our latest commercial and share our passion for superior quality vodka with the world," said Patel. "The P1 Espresso Martini is the perfect embodiment of our commitment to craftsmanship and quality, and we are proud to have it named the go-to vodka cocktail of 2023."

For more information about the P1 Espresso Martini view our cocktail recipe: https://p1vodka.com/pages/p1-espresso